🌈 Unveil the Wonder: Snail & Butterfly – The Ultimate Gift for Kids, Perfect for Imaginative Play! 🌟
Searching for exceptional gifts for kids or preschool gift ideas that spark joy and imagination? The Snail & Butterfly Children's Book Gift Set is your answer! Now available on Amazon in the Author Doug Cooper store, this all-in-one package is not just a storybook but a portal to a world of adventure, making it one of the best under 10 gifts you can find.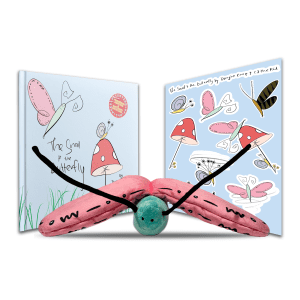 Why This Gift Set is the Ideal Choice:
Complete and Captivating: This set is a treasure trove for little explorers. It includes a heartwarming storybook, a plush toy for endless imaginative play, and vibrant stickers. Ideal for birthdays, holidays, or as thoughtful gifts for grandchildren, it's a package full of surprises and learning.
Inspiration for Young Minds: Dive into an enchanting tale featuring a brave snail and a wise butterfly. This story goes beyond reading – it's an immersive experience that encourages children to dream big and value friendships, turning it into one of the most inspiring preschool gift ideas.
Plush Buddies for Creative Play: Choose a snail or butterfly plush toy – perfect companions for imaginative play. These plush toys aren't just cuddly; they bring stories to life, fostering creativity in young minds.
Sticker Fun: The gift set also includes a unique sticker sheet, allowing kids to personalize their space and belongings. It's an added element of interactive fun that enhances imaginative play.
Educational and Entertaining: Authored by award-winning writer Dougie Coop and illustrated by CJ the Kid, this book is a standout in children's literature. It combines educational content with entertaining storytelling, making it a perfect tool for learning and fun.
Thoughtful and Affordable: As an under 10 gift, this set stands out for its uniqueness and value. It's more than just a present; it's an investment in your child's imagination and joy, making it one of the most special gifts for grandchildren.

Gift Set Details:
Publisher: Rare Bird Books
Language: English
Hardcover: 42 pages
ISBN-10: 1644283654
ISBN-13: 978-1644283653
Reading age: 5-6 years
Grade level: Preschool – 4
Item Weight: 1.06 pounds
Dimensions: 10 x 0.48 x 10 inches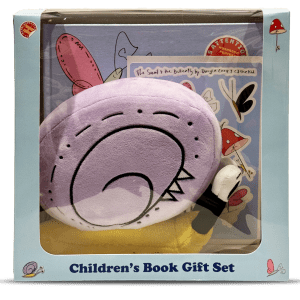 For a gift that combines education, fun, and imaginative play, choose the Snail & Butterfly Children's Book Gift Set. It's an exceptional choice among gifts for kids and a delightful surprise among preschool gift ideas. Available on Amazon, this gift set is an invitation to a magical world of adventure and joy. Order now and give the gift of imagination and wonder to your loved ones! 🦋📚💖
Keywords: Gifts for kids, preschool gift ideas, imaginative play, under 10 gifts, gifts for grandchildren, educational children's books, interactive kids' toys, creative play, storybook gift sets, unique children's presents.