Calling All Mushroom Hunters and Future Sky Pilots! 🍄✈️
We've got something super special for you! We're stoked to announce an epic book tour with The Children's Book Review for Dougie Coop's latest masterpiece, "The Snail and the Butterfly", illustrated by the talented CJ the Kid and published by Rare Bird Books. This isn't just a book; it's a journey into a world where dreams take flight and perseverance pays off.
About "The Snail and the Butterfly" Book 🐌🦋
This whimsical tale is more than just a bedtime story; it's a life lesson wrapped in colorful illustrations and enchanting words. It's a rallying cry for dreamers, young and old, to never give up on what sets their soul on fire. As The Children's Book Review puts it, "The Snail and the Butterfly not only entertains but also educates on the notion that dreams have no limits, and with perseverance, anything is possible."
What's in it for You? 🎁
Okay, here's where it gets even cooler. We're hosting a giveaway that you won't want to miss! You've got the chance to snag a personalized, signed copy of "The Snail and the Butterfly", a super-cute sticker sheet, and a set of pins that are both small and large but huge in awesomeness.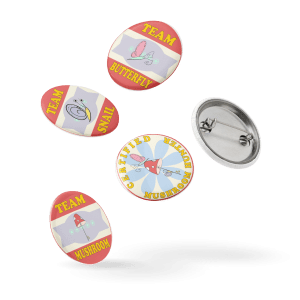 How to Enter this Children's Book Giveaway 🎟️
It's simple! Just follow along on our virtual book tour and enter the giveaway below. Trust us; you'll want this book in your life, whether you're a kiddo or just a kid at heart.

The Snail and the Butterfly Book Giveaway


So, what are you waiting for? Dive into this magical world and maybe, just maybe, you'll find that dreams really do come true. 🌟
About The Children's Book Review
Since 2008, The Children's Book Review has provided resources for parents, grandparents, teachers, librarians, and caregivers looking to inspire children to love reading and grow their minds. Our commitment to seeking out the most delightful stories, magical illustrations, and engaging writers and artists sets us apart. We believe in being a constant source of inspiration and encouragement for everyone interested in raising readers.