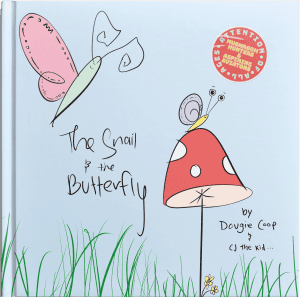 From Literary Fiction to Inspirational Children's Book
The latest literary project from Doug Cooper, The Snail & The Butterfly, is an inspirational children's  book in the juvenile fiction/animals and bug & spider books genres that emphasizes the importance of persevering through fear and the forming one-on-one connections throughout our lives to achieve our dreams. To differentiate his children's books from his adult fiction, Doug is publishing The Snail & The Butterfly under the name of Dougie Coop, "a softer, gentler version", as he describes, of the adventurous, poignant writer of literary thrillers that he is known by readers worldwide. With a thirty-year journey from ideation to publication, this story from Doug Cooper is making an exciting premiere in children's literature. The new book is available from Rare Bird Books for ordering wherever books are sold or use the following links to order from your favorite online retailer.
Children's Book Creative Process
Dougie Coop's creative process for this inspirational children's book was a collaborative and iterative journey. He teamed up with the talented Australian artist CJ the Kid, who provided whimsical and playful illustrations that perfectly complement the story. Their collaboration spanned several years and multiple continents and has created the heartfelt book that is The Snail & The Butterfly.
Order your copy of this inspirational children's book from your local book store by showing the following info or using the order links above.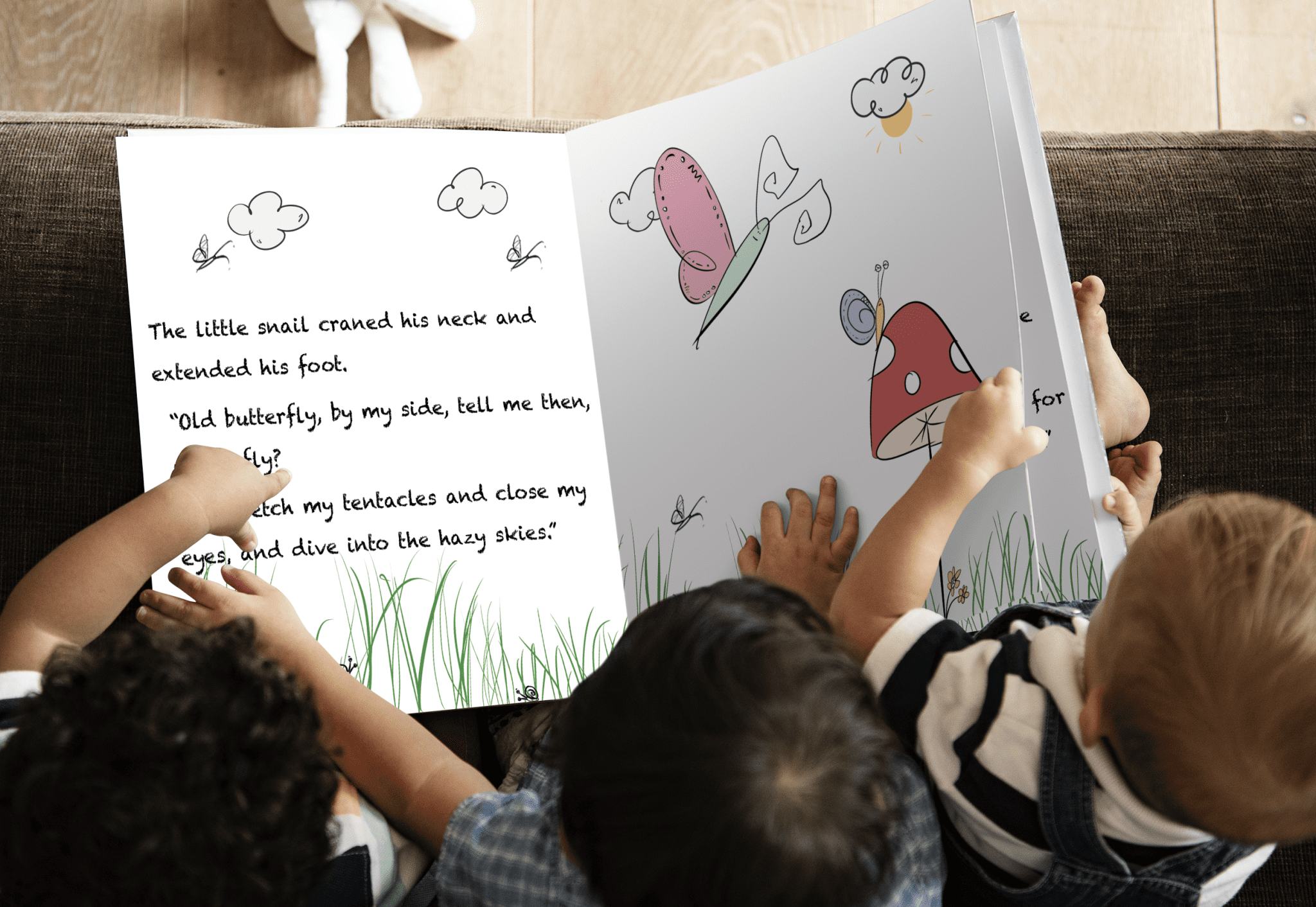 AVAILABLE IN HARDCOVER JUVENILE FICTION/ANIMALS
9781644283653 | US $18.00 | 10 x 10 in. | 42 pp.
RARE BIRD BOOKS
DISTRIBUTED WOLRDWIDE BY PUBLISHERS GROUP WEST RAREBIRDLIT.COM
Publicity, Marketing, and Bulk Sales: Alexandra Watts | alexandra@rarebirdlit.com | 561.603.9548
6044 NORTH FIGUEROA ST, LOS ANGELES, CA 90042
Doug Cooper & Rare Bird Books
The Snail & The Butterfly is the latest book by Doug Cooper published by Rare Bird Books, adding to their storied history of collaboration. From gripping psychological thrillers to this new venture in children's literature, Rare Bird is delighted and honored to announce this forthcoming publication from Doug Cooper. With The Snail in the Butterfly, Doug Cooper and Rare Bird want to transport young readers on an enchanting adventure and nurture a love for books in all forms. 
 Doug Cooper is a seasoned author with a diverse writing portfolio. With a wealth of publishing experience, he has honed his craft, delivering captivating and introspective narratives in different voices and mediums. The Snail & The Butterfly, a delightful creation by Doug Cooper, offers a unique and engaging story that transcends age barriers.Enhanced by CJ the Kid's winsome illustrations, this book sparks meaningful discussions on personal development,human connections, and the transformative power of embracing life's obstacles. Its universal themes resonate with readers, inviting them to explore profound ideas and find inspiration within its pages.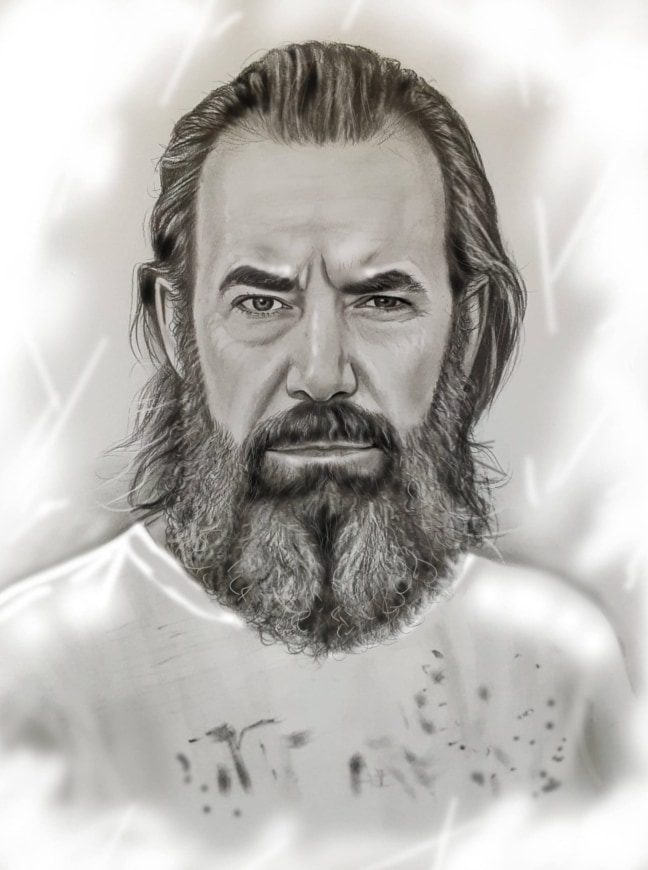 Artist CJ the Kid
CJ the Kid is the talented artist and illustrator behind the captivating visuals of The Snail & The Butterfly. CJ's artistic journey started in childhood, and in 2011, he decided to explore drawing and painting more deeply while living and performing as a dancer in Las Vegas where he met Doug Cooper while he was working on his second novel The Investment Club set in downtown Las Vegas.
Based in Sydney, CJ's art is emotionally charged, reflecting his life experiences. The snail, butterfly, and mushroom characters featured in the book have been recurring figures in his work over the years from doodling to wall art to paintings. When Doug Cooper approached him with the idea for the inspirational children's book, CJ saw the potential and agreed to collaborate on the project.
Despite the distance and time difference after they both returned to their native homes, CJ and Dougie Coop found their rhythm, exchanging imaginative ideas. To CJ, the snail and butterfly represent pure imagination, freedom, and playfulness.
With CJ the Kid's talent and Dougie Coop's storytelling, The Snail & The Butterfly is a magical collaboration that sparks the imagination and resonates with readers of all ages.
The Snail And The Butterfly inspirational children's book is available to order wherever books are sold and scheduled for release by Author Doug Cooper and Rare Bird Books on September 12, 2023. Visit the Snail & Butterfly Shop for stickers, T-Shirts, hats, and other fun merchandise.